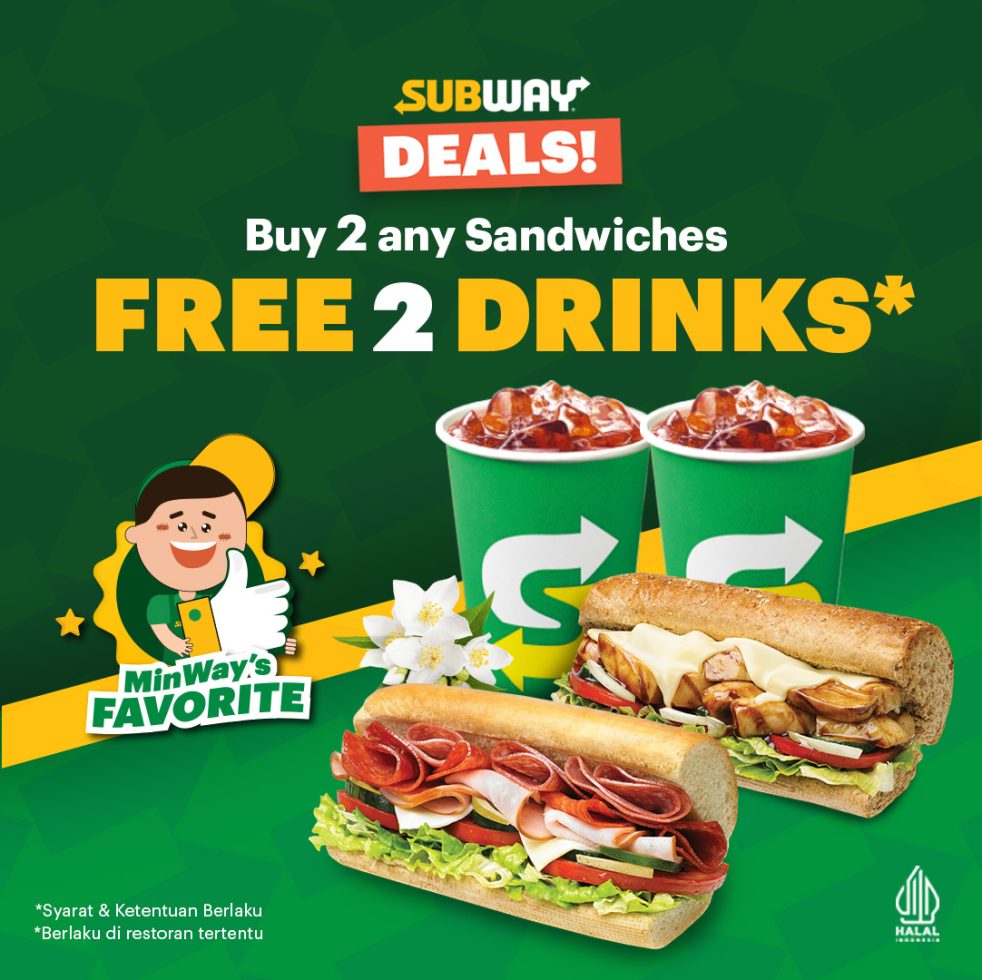 Buy 2 Sandwiches FREE 2 Jasmine Green Tea 16Oz!
Applicable with purchase of any sandwiches/wraps/salads with any size.
This promo valid only for JASMINE GREEN TEA 16oz only and can not be combined with other promotions.
Available for Dine-in/Take-away at Subway Restaurant by showing Autoreplay Instagram Direct Message promo to our sandwich artist.
Applies for the following list of restaurants:
This Promo valid until 31 January 2023.
Good Food Good Deals!